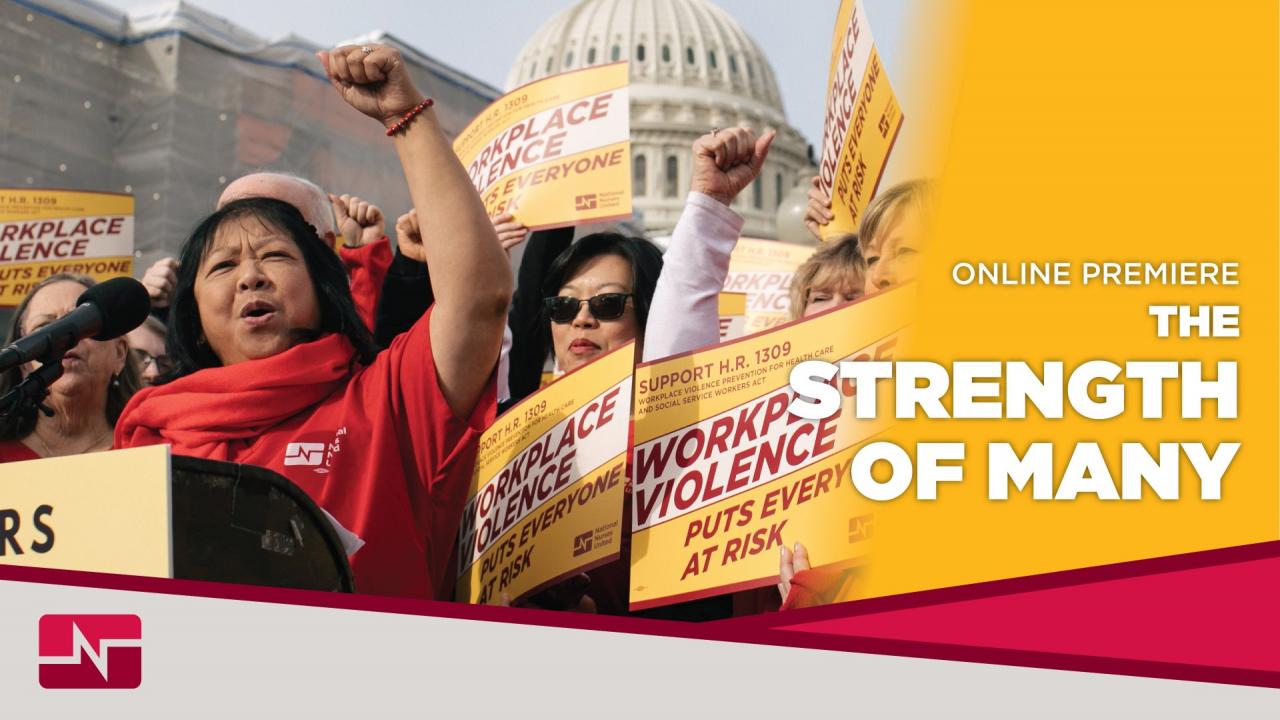 National Nurses United (a major partner of Bulosan Center) is presenting two short films to salute nurse activism and international solidarity. CNA/NNOC/NNU Co-President Zenei Cortez will host the event.

The first film is the international Facebook premiere of The Strength of Many, a short film that chronicles the Filipino nurse experience as seen through the eyes of nurse labor activists. The film was produced by National Nurses United, and directed by Emmy award-winner Marissa Aroy, who also produced and directed Delano Manongs, a film about Filipino labor activist Larry Itleong.

The Strength of Many touches on issues Filipino RNs face both in the Philippines and on the job, and honors Filipino nurses' profound contribution to the labor movement. The film reflects the diversity of nurse activists who are healing our society with their compassion, intelligence, strength, and advocacy.

See a trailer for the Strength of Many here: https://vimeo.com/411213034/1614038fb1

The second film we'll be showing during this approximate 30 minutes is the short film, Global Nurses United in Solidarity, produced by CNA/NNU, which highlights nurses' international commitment to union solidarity, and our global dedication to health care justice.

Films will be shown via Facebook Live, so simply refresh the National Nurses United Facebook page at 4:00 p.m. PT on Sunday and you'll see the live video. The link to the Facebook live will also be posted in the discussion of this event once the premiere begins.