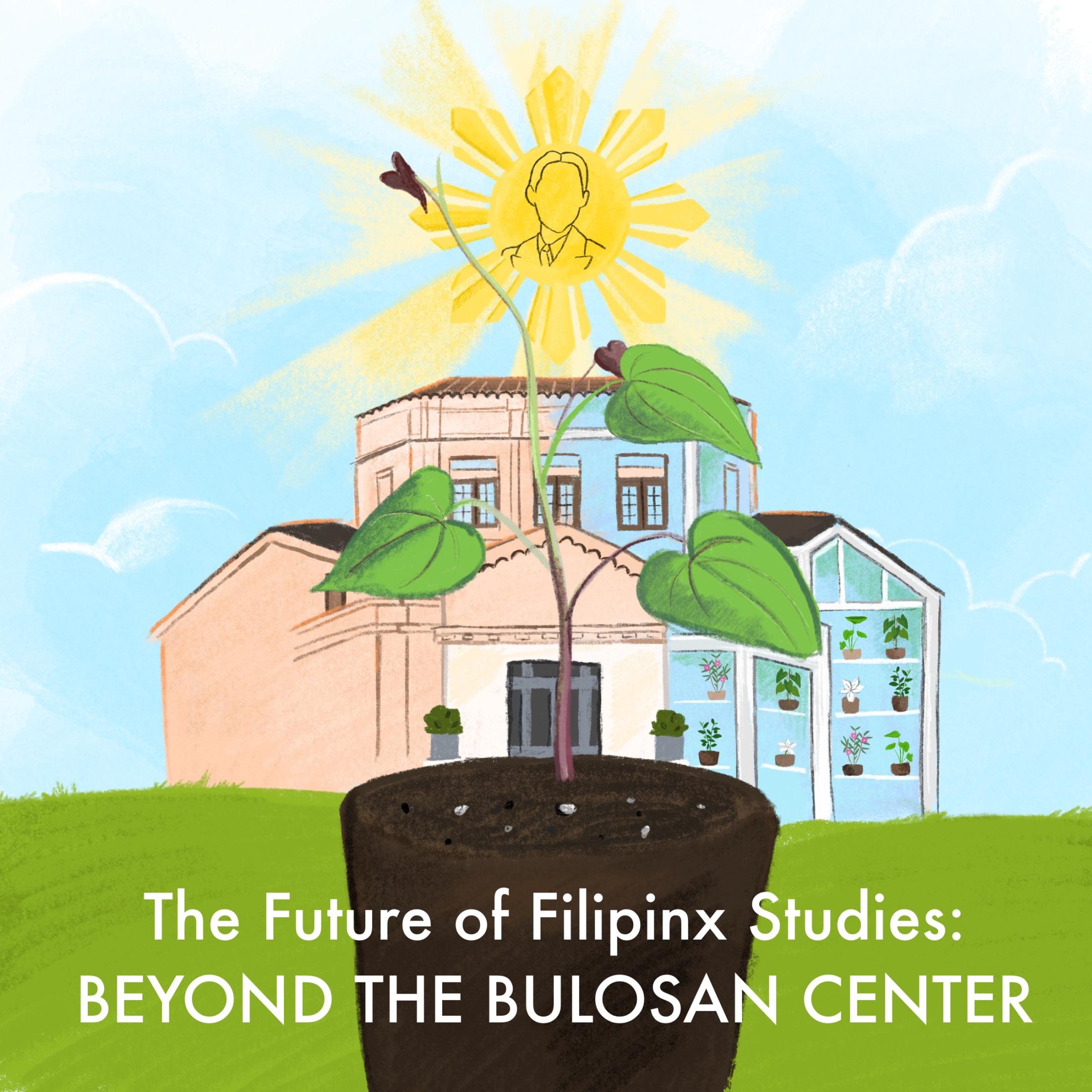 From Bulosan to Amado Khaya - The Beginning of a New Era in Filipinx Studies
October 6th, 2023
This month marks 5 years since I led the launch of the grassroots fundraising campaign that ultimately led to the creation of the Bulosan Center for Filipinx Studies at UC Davis in 2018.
Since then, we've done incredible work in advancing our mission to produce, preserve, and disseminate knowledge about the Filipinx experience in the United States and the broader diaspora. Our research and education programs have been driven by our close partnerships with community-based organizations, and we've focused particularly on the most marginalized, underserved, and vulnerable populations in the Filipino community.
In its 5 years, the Bulosan Center has helped to seed numerous projects and initiatives. However, we've come to realize that our work can only fully grow and flourish outside of the context of university system. Earlier this year, I retired early from UC Davis in order to break the grounds for our expansion and have been hard at work with my team at transitioning most of the Bulosan Center's programs to the Amado Khaya Initiative, the non-profit I established to honor the life and legacy of my late son, Amado Khaya Rodriguez Canham. If Carlos Bulosan served as a model for Filipino activism in the early 20th century, I believe Amado Khaya serves as a model for Filipinx activist in the 21st. Thus, the Amado Khaya Initiative feels like an especially ideal site to re-plant the seeds cultivated in the Bulosan Center.
Read on to learn about our major closing activity for the Bulosan, the sponsorship of the 35th biennial conference of the Filipino American Educators Association of California (FAEAC), which will include a celebratory banquet. We invite all of the Bulosan family to join at all or parts of the event. We have had few chances to connect in person over the years and we look forward to doing so soon!
We are excited to announce new internship opportunities in the coming weeks as well as other programs supporting.
In community,
Robyn Magalit Rodriguez, PhD.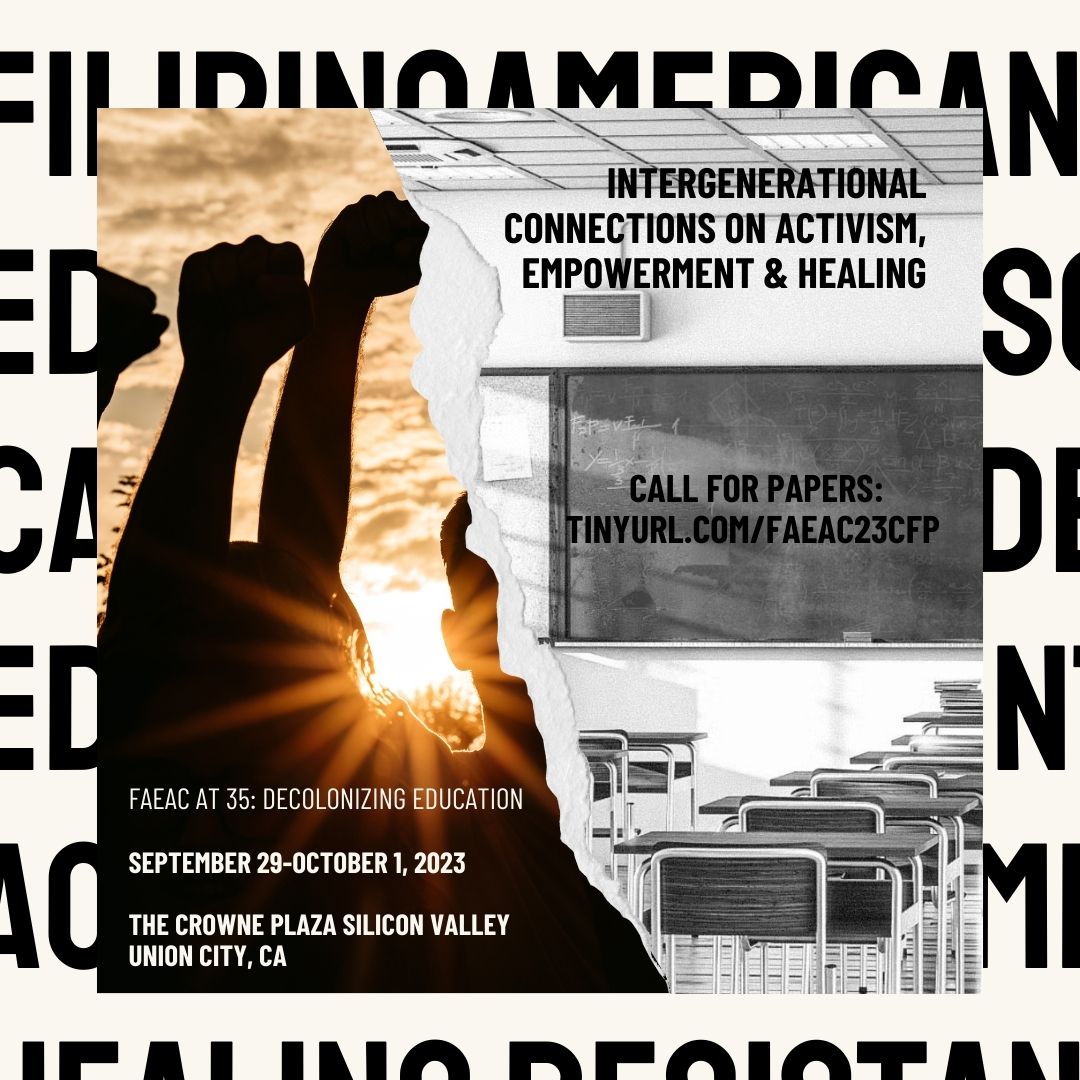 FAEAC at 35: Decolonizing Education Through Intergenerational Connections on Activism, Empowerment & Healing
The Bulosan Center partnered with FAEAC for their Filipino American Educators Association of California Conference "FAEAC at 35: Decolonizing Education". The event went from Friday, September 29, 2023 to Sunday, October 1, 2023 at the Crowne Plaza Silicon Valley, in Union City, CA. 
We invited all educators, researchers, students, community organizers, and those passionate about education to present and lead workshops that supports FAEAC goal of including more professional development support around race, justice, and equity matters in educational settings. More specifically it is for professional development opportunities for educators with Filipinx roots to learn and teach in an affinity-based space. Educators not of Filipinx descent have an opportunity to learn about particular topics through the Filipinx experience.
Thank you to everyone who participated at the three-day event!
Bulosan Center Affiliates Talk Series 
Summer 2023
The Bulosan Center hosted our talk series featuring our very own affiliates, sharing their groundbreaking research on the Filipinx communities. We hosted four insightful conversations throughout the summer. Below are some of the links to the recordings.
Hadje Sadje -

"Can Asians Think, Theoretically?"

Justine Villanueva - "

Collaborations in Celebrating Indigenous Bukidnon Culture in the Homeland and the Diaspora"

Ethan Chua - Apollo Centennials: Filipino speculative fiction and political imagination in a time of resurgent authoritarianism

Dr. Pau Abustan -

Queer Crip Pilipinx Kapwa Worlds in Youth Cultures
Upcoming Internship Opportunities with the Amado Khaya Initiative!
Our team is hard at work crafting our upcoming internship programs! Please keep your eyes. out for our recruitment call-outs for the following programs:
A.M.P.L.I.F.Y (Activating Media Positively, Leadership Institute for Filipino Youth) Fellowship with the Laban Group

The AMPLIFY Fellowship builds on the lessons from the Laban Group's year 1 of work in providing training for aspiring journalists and media-makers by incentivizing youth engagement through a stipend,

exposing youth to traditional media while also lifting up their emerging expertise as media makers (ranging from podcasts, print forms like 'zines to digital forms like social media posts and short videos).

Elevate Youth

AKI will support the Central Valley Empowerment Alliance's Youth Leadership programming by providing an experiential learning curriculum and 2 fellows for their LUPE's Promise Program. The vision for LUPE's Promise programming is to normalize mental health and create a culture of unconditional live; where everyone belongs and is able to fulfill their promise. This means recruiting and developing a team with lived experience, representative of the youth served with deep understanding of trauma informed principles and align with CVEA's values