Meet Our Affiliates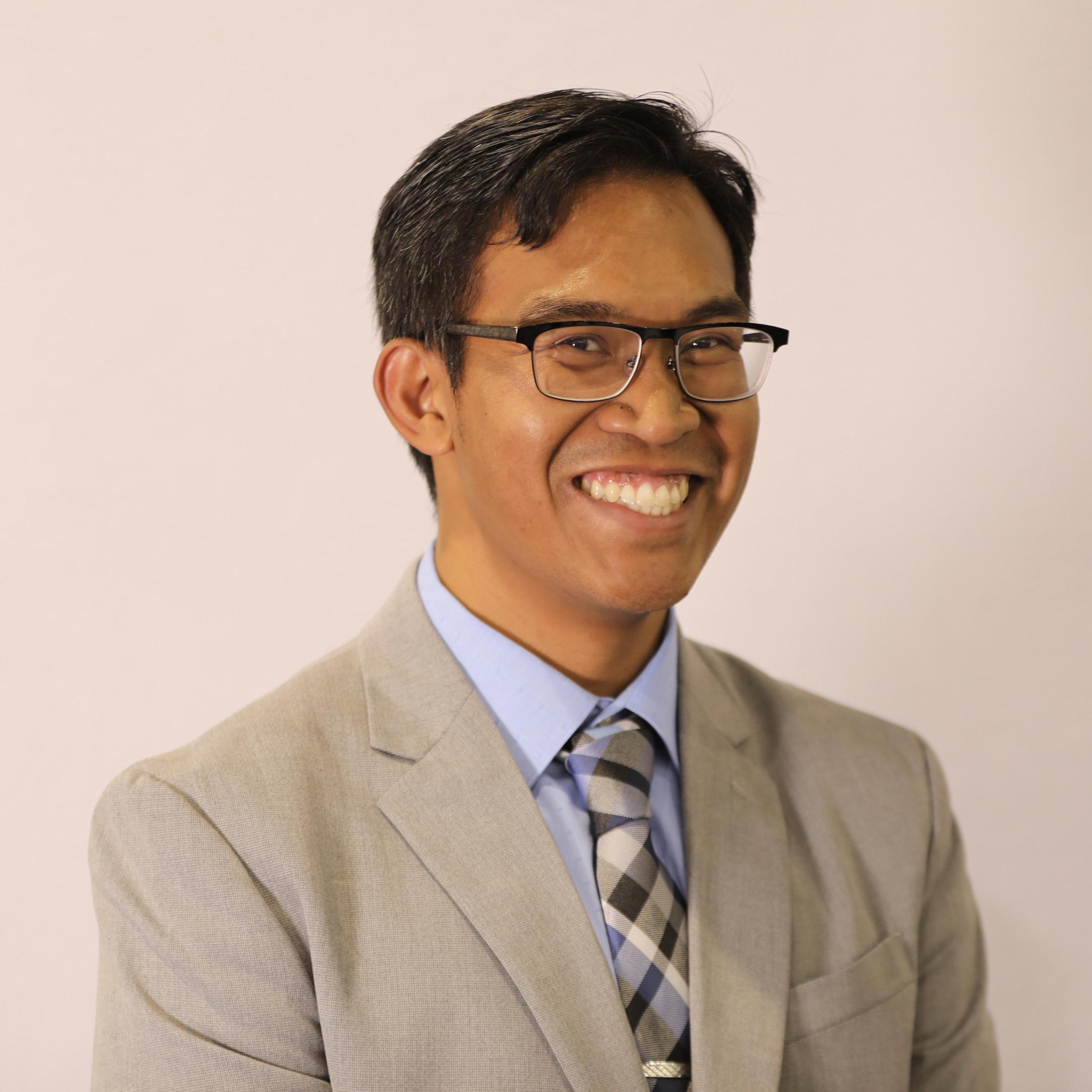 Adrian Matias Bacong
Adrian Matias Bacong, MPH is a current doctoral student in the Department of Community Health Sciences at the UCLA Fielding School of Public Health. His research focuses on health inequities attributed to race, ethnicity and immigration status and how the racialization of immigrant legal status affects these inequities. Adrian's other research interests include examine the role of structural racism and colonialism as fundamental causes of health inequities, especially among Filipinx people. Currently, Adrian is working on projects using the Health of Philippine Emigrants Study (HoPES). His dissertation will use the HoPES data to examine how pre-migration factors affect the health of Philippine migrants to the United States.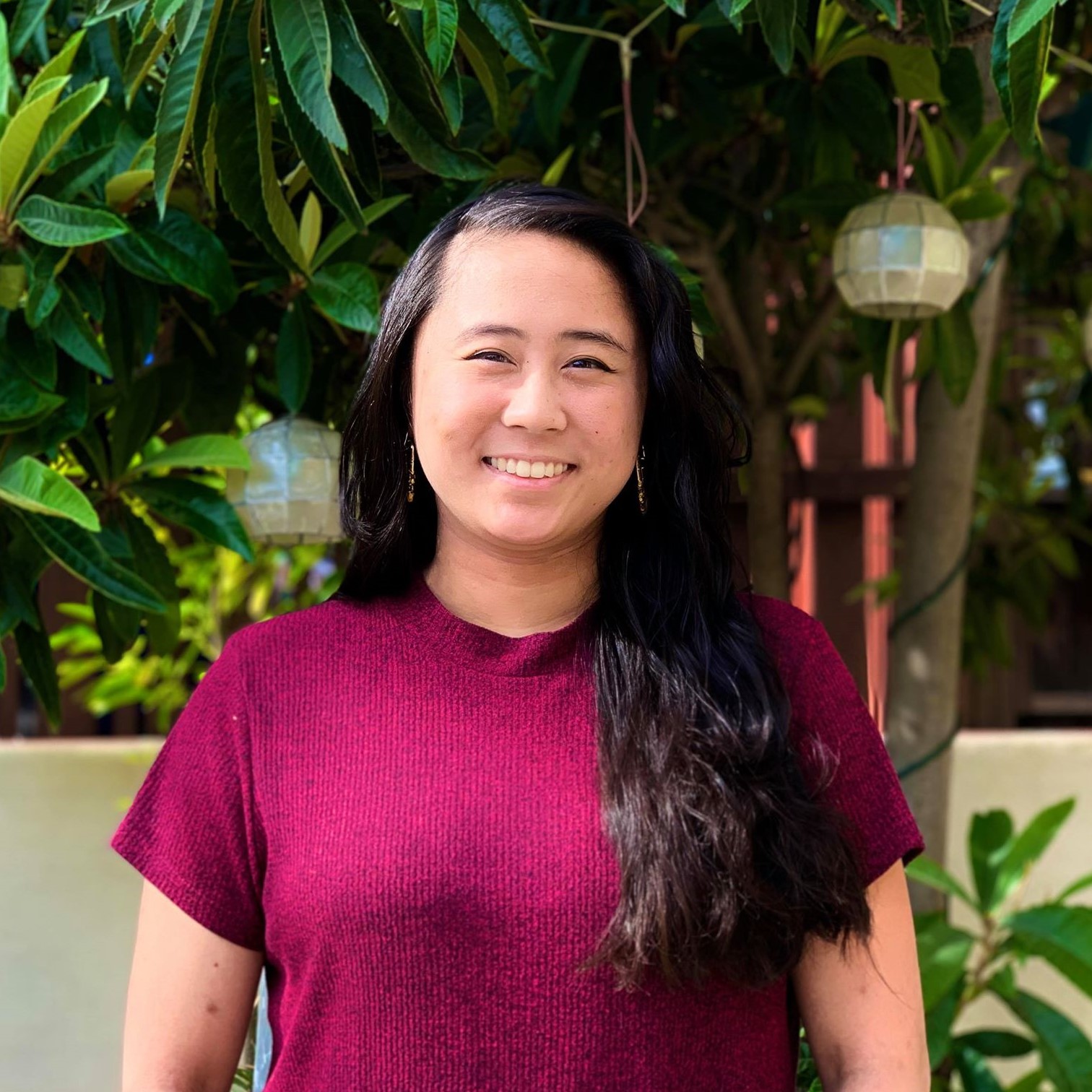 April Marie Castro
April Marie Castro is a Los Angeles native and an Employer and Internship Specialist at Otis College of Art and Design. She earned her M.Ed in Postsecondary Administration and Student Affairs at the University of Southern California and a B.S. in Business Administration with a concentration in Management and Human Resources at Cal Poly Pomona. She also currently serves as a Region Representative for NASPA's Asian Pacific Islander Knowledge Community. As a professional in student affairs and higher education, she is committed to the development of students and an advocate for equitable opportunities and learning. She strives to increase the presence, engagement, and success of members of the Asian Pacific Islander Desi American community, especially Filipinxs/os/as and Fil-Am's, as they navigate education from kindergarten all the way to higher education. Her most recent research and studies focused on student leadership opportunities as a key to foster a Filipinx student's sense of belonging.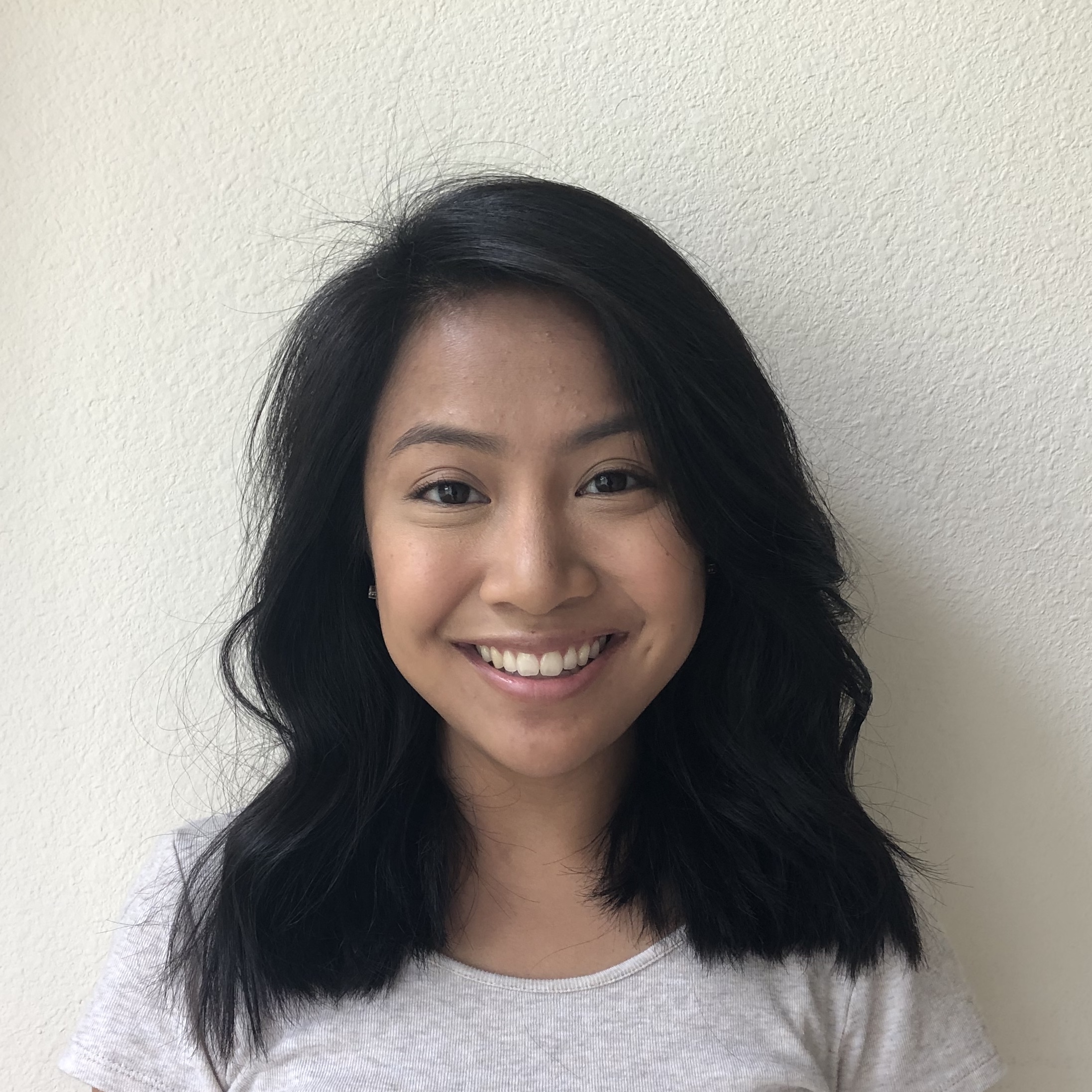 Camille Ungco
Camille Ungco (she/her) is a doctoral student in Language, Literacy, and Culture and a Community Partners Fellow at the University of Washington's College of Education. Ungco's research interests focus on the intersections of U.S. colonialism/coloniality, decolonial teacher education, and K-12 education of Filipinx American students. After completing undergrad at Rutgers University, Ungco taught English in East Java, Indonesia, as a Fulbright teaching assistant and, upon returning to the U.S., taught 4th grade at a Title I school in the Clark County (Nev.) School District. Ungco also worked as a research assistant at the University of Nevada – Las Vegas, supporting projects on early childhood Dual Language Learners. A second generation Filipina American, Ungco works in partnership with local Filipinx communities of South Seattle with the goal of expanding on existing narratives of immigrant student populations and contributing to AANHPI faculty and curriculum representation.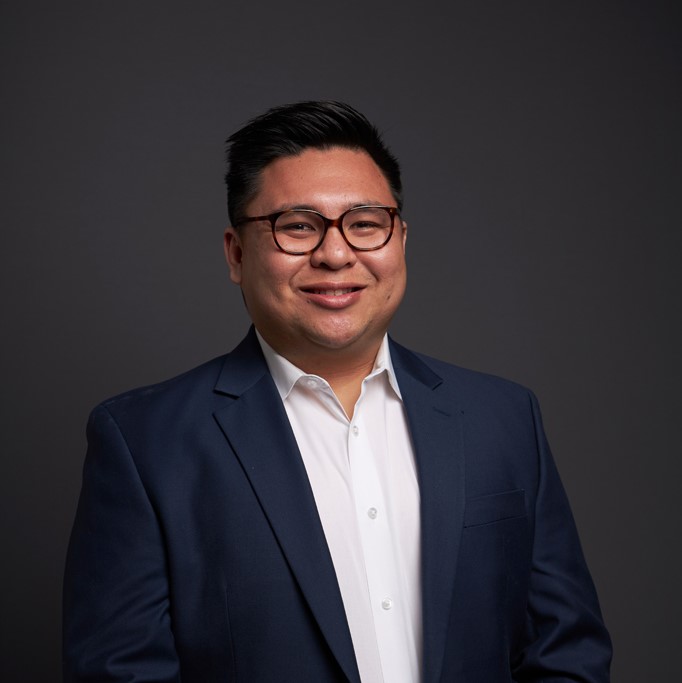 Dale Dagar Maglalang
Dale Dagar Maglalang (he/they), MA, MSW is a PhD candidate in Social Work at Boston College. His research interests examine the social, cultural, and structural factors that influence the health behaviors and outcomes of Asian Americans and other underrepresented groups. Furthermore, he is interested in the intersections of systemic racism, (im)migration, and care work. Dale earned his BA in Asian American Studies and BS in Human Development at UC Davis, his MA in Asian American Studies at San Francisco State University, and his MSW through the combined MSW/PhD program at Boston College. In the fall, Dale will be a postdoctoral fellow through the T32 NIH/NHLBI funded program at Stanford University, School of Medicine.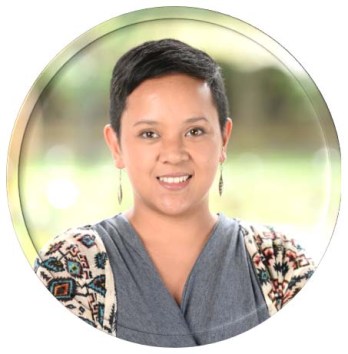 Dada Docot
Dada Docot is an assistant professor of anthropology at Purdue University. She completed a Ph.D. in anthropology at the University of British Columbia and an M.A. in human security studies at the University of Tokyo. From 2017-2019, she was a Global Perspectives on Society Teaching Fellow at New York University Shanghai. She was also a visiting scholar at Oxford University's Centre for Migration, Policy, and Society. Her current book project is an ethnography of everyday life in the so-called "Town of Dollars," her hometown in the Philippines that has been radically changed by overseas mobilties. As a visual anthropologist, Docot's works have appeared in both academic and art environments including the Society of Visual Anthropology's Film Festival, the UBC Museum of Anthropology, the Cultural Center of the Philippines, the CaixaForum in Barcelona, The Red House Center for Culture and Debate in Bulgaria, among others. https://dadadocot.com
 
Erin Manalo-Pedro
Erin Manalo-Pedro is currently a PhD student at the UCLA Fielding School of Public Health in the Department of Community Health Sciences. She studies how education may harm or heal communities of color, particularly through structural racism, curriculum, and the health workforce. She hopes to contribute to interdisciplinary research, practice, and policy regarding the public health impacts of ethnic studies among Filipino Americans and other students of color. Erin leverages her background in education, public health, and business to create community spaces for marginalized students along the educational pipeline. For example, prior to her doctoral training, she developed and directed Cal State Fullerton's Health Careers Opportunity Program. Previously, she cultivated her skills in data analysis and project management as a senior consultant for PricewaterhouseCoopers. Erin earned her master's in public health from UCLA and her B.S. in Computer Information Systems from Cal Poly Pomona. For the past 15 years, she has been involved in the Filipino American community in various capacities, such as college organizing, co-founding the Lakas Mentorship Program, and volunteering for the Filipino Well-Being Collaborative in Los Angeles County.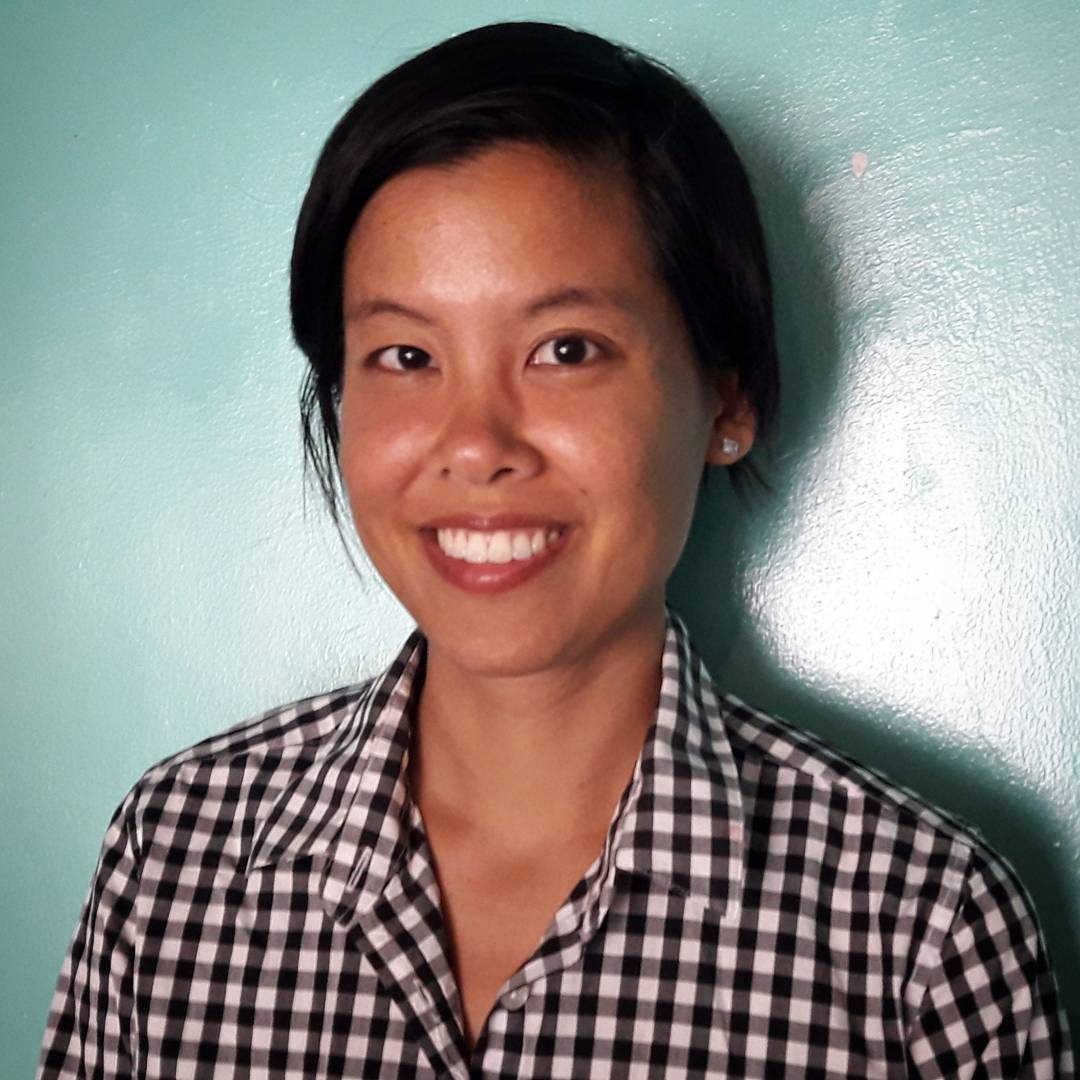 Huibin A. Chew
Huibin A. Chew is a Mellon/ACLS Public Fellow, and has a PhD in American Studies & Ethnicity. Her dissertation explores how urban poor women in Metro Manila have organized community-based responses to domestic abuse, while fighting evictions and building a larger movement against capitalism and imperialism. Chew co-authored and led research for the report, "Our Homes, Our Future: How Rent Control Can Build Stable, Healthy Communities," co-produced by the Center for Popular Democracy, PolicyLink, and the Right to the City Alliance. Her academic work has appeared in Women's Studies Quarterly and Amerasia Journal. Her research interests include social movements, militarization and U.S. empire, urban political economy, feminisms of color, and queer of color politics. For over a decade, Chew has worked with movement organizations in communities of color, whether as a collaborative researcher, popular educator, or organizer of immigrant workers and tenants.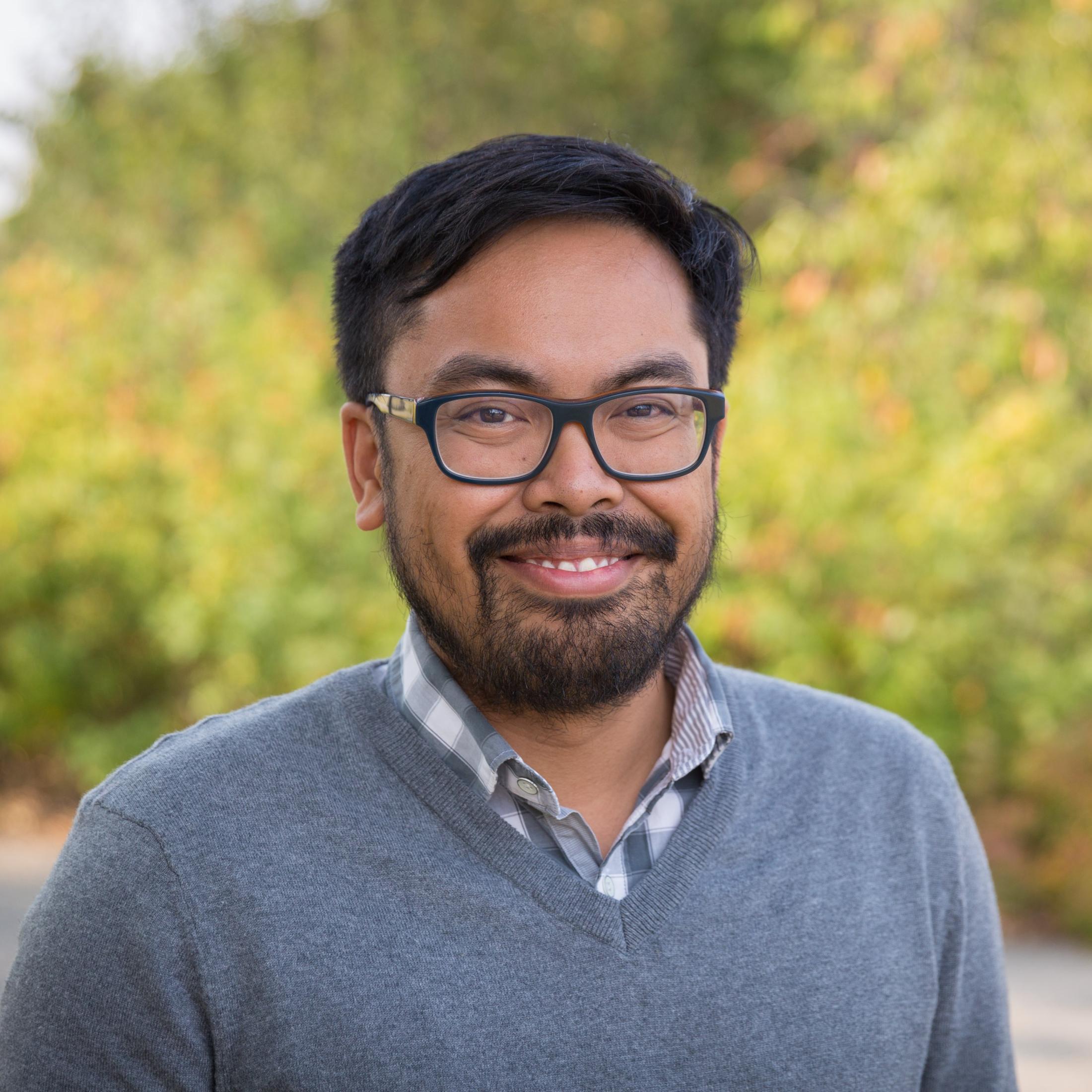 Ilyan Ferrer
Ilyan Ferrer is an assistant professor at the University of Calgary's Faculty of Social Work. His research focuses on the intersections of aging, im/migration, labour, and care experiences of racialized communities in Canada. Ilyan's work incorporates intersectionality, oral history, and anti-oppressive social work theory and practice. He was also involved in community organizing, skills and capacity building within the Filipino-Canadian diaspora. Here are a few of his notable publications:
Hulko, W., Stern, L., Brotman, S., & Ferrer, I. (2020). Gerontological social work in action: Anti-oppressive practice with older adults, their families, and communities. Abingdon, UK: Routledge Press.
Ferrer, I., Lorenzetti, L., & Shaw, J. (2019). Podcasting for social justice: exploring the potential of experiential and transformative teaching and learning through social work podcasts. Social Work Education, DOI: 10.1080/02615479.2019.1680619
Ferrer, I., Grenier, A., & Brotman, S.(2017). Developing a theoretical framework integrating intersectionality and critical life course. Journal of Aging Studies, 41, 10-17.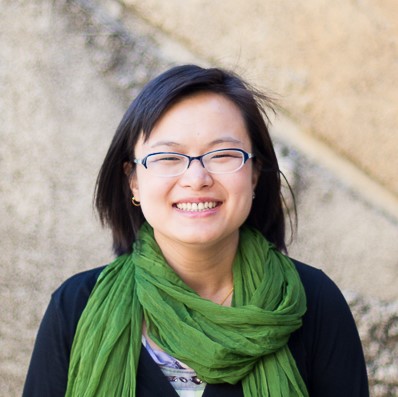 Jenny Chan
Jenny Chan has a Bachelor of Arts Degree from the University of Illinois at Urbana-Champaign. She was born in Hong Kong. Her grandparents have told her many terrifying tales of the war in Hong Kong. After her grandmother's passing, her family had found a box of military yen and food ration coupons from WWII, which inspired her to start Pacific Atrocities Education as there was a lacking perspective of Asians in WW2. She is also the author of The Khabarovsk War Crimes Trial: Unearthing Biological Warfare in WWII and Three Years Eight Months: The Japanese Occupation of Hong Kong during WWII, and Memoir by Prince Konoe: The Secret Negotiations Between Japan and the U.S. Before Pearl Harbor.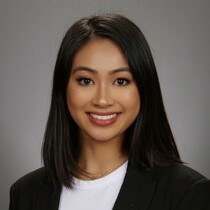 Katrina Asuncion
Katrina Asuncion (she/her/hers) is an incoming 2L at the UC Davis School of Law. She earned her bachelor's degree in Political Science with a minor in Asian American Studies from UC Davis. As an undergraduate, she volunteered with the Welga Project, which was incorporated into the Bulosan Center, to conduct oral history interviews with Filipinx-Americans. She aspires to practice immigration law, and she is also passionate about housing law. During her 1L year, she volunteered at clinics providing assistance to immigrants seeking naturalization and DACA renewal. This summer, she will intern at the East Bay Community Law Center, defending low income folks in the Bay Area in eviction proceedings. Next year, she will serve as president of the Immigration Law Association and as a member of the renowned UC Davis Immigration Law Clinic. She also belongs to SacFALA (Sacramento Filipino American Lawyers Association) as a law student member.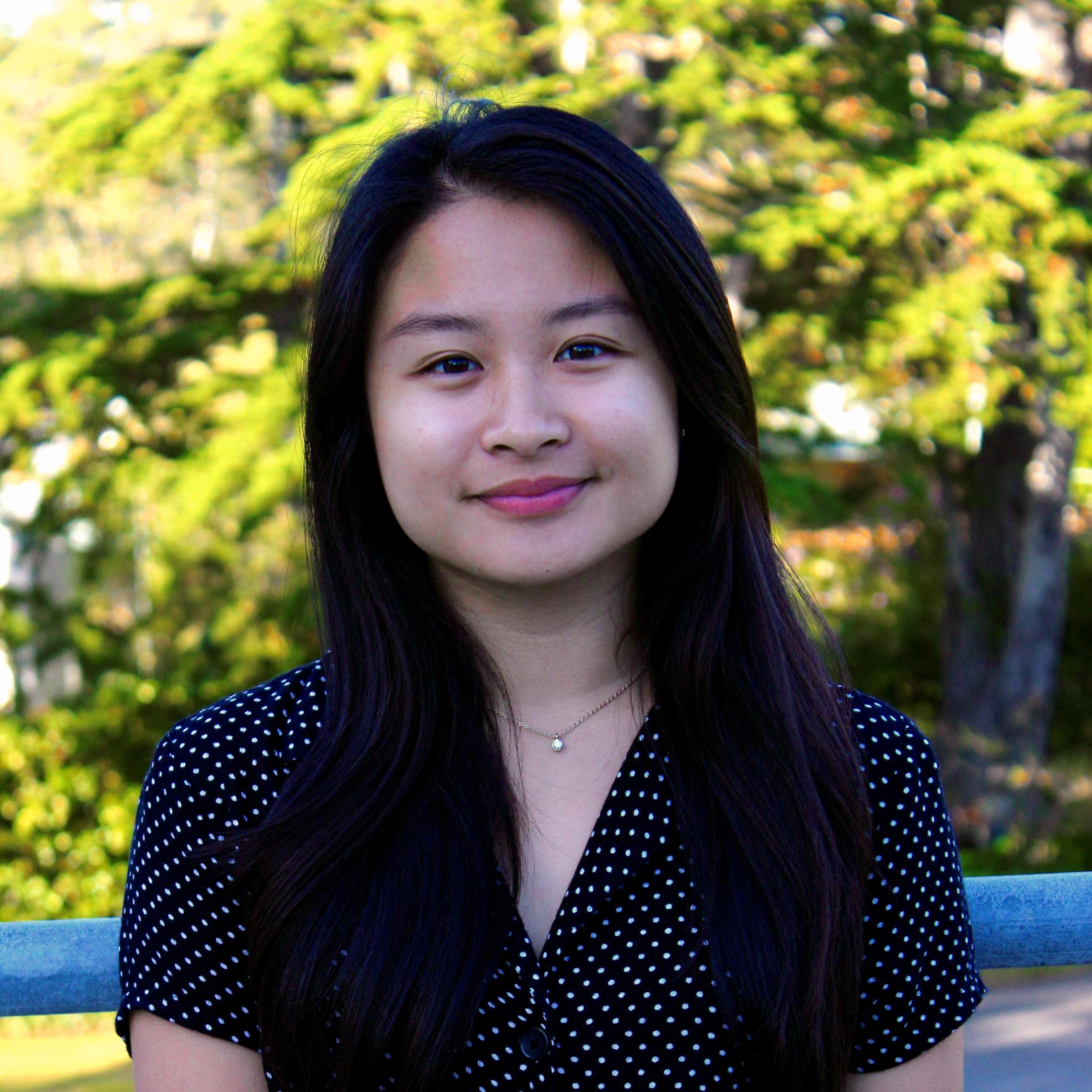 Maica Porcadas
Maica Porcadas is a recent graduate from San Francisco State University, completing her master's degree in Educational Equity and Social Justice. Having a background in Psychology and Ethnic Studies, she currently works at City College of San Francisco as a coordinator for the Office of Student Equity to support the college's mission in closing the achievement gap among all students. She is also an educator at Denman Middle School through Pin@y Educational Partnerships (PEP). Maica aspires to one day attain her PhD in Clinical-Community Psychology at the University of Alaska, Anchorage.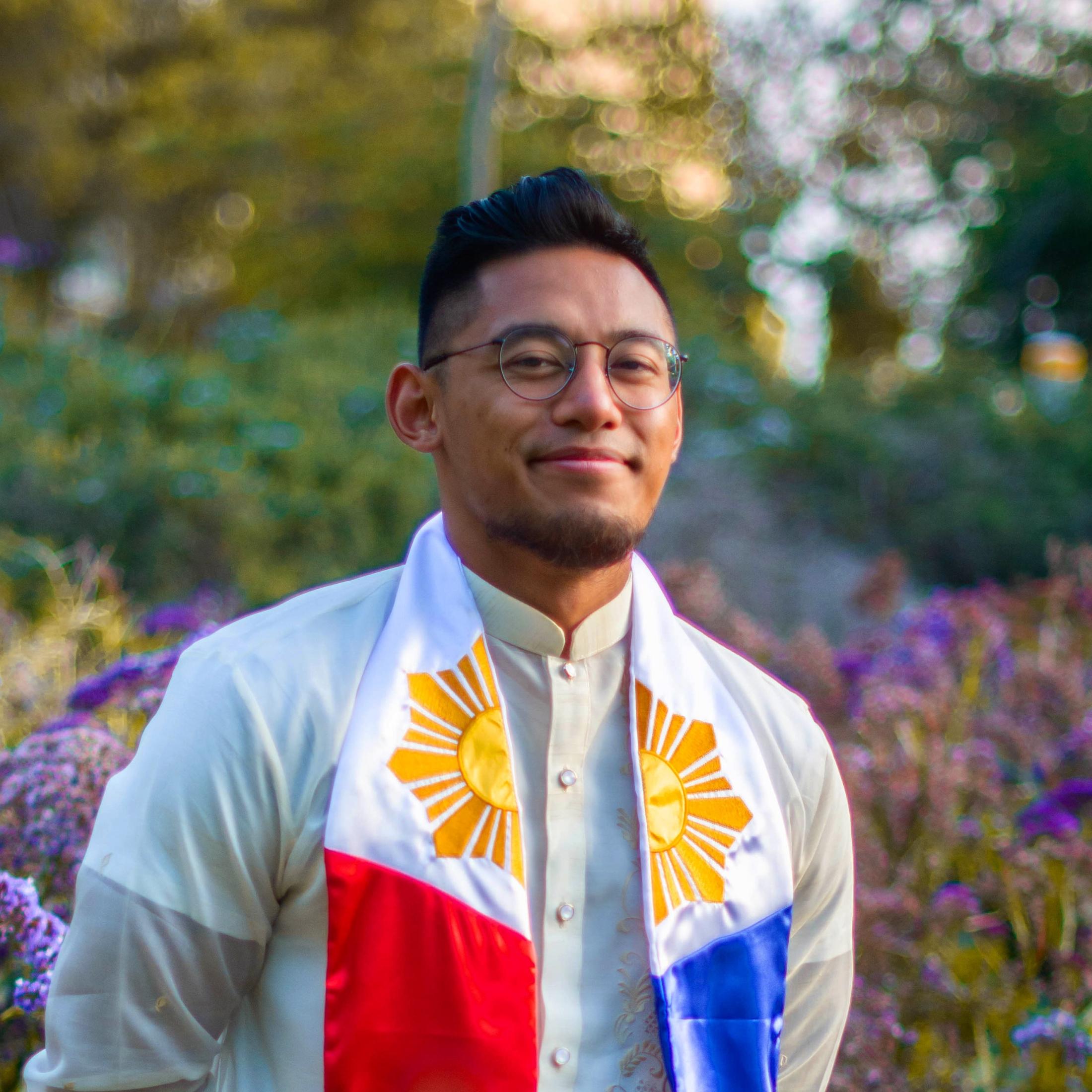 Manny Deleon
Manny De Leon is an immigrant, community organizer, and scholar. Having earned his B.A. in Asian American studies from UC Irvine, Manny has continued his passion for Filipinx-/American studies as an M.A. candidate for UC Irvine's Asian American studies 4+1 Program. Manny intends to pursue a Ph.D. after his M.A. program to further contribute to the development of Fil-/Am studies and community as a professor. As a 1.5 generation immigrant from the Philippines, Manny is particularly interested in diasporic narratives, identity construction, and processes of home making within the Fil-/Am diaspora. Engaging with these topics, Manny has organized with the Southern California Fil-/Am community through his capacity as the SCPASA Co-Programming Director 2018-2019 and as the current EPYC Ambassador for the Greater LA Region. 
 
Marjan Kris
Marjan Kris (he/him) is a law student at UC Davis focusing on environmental justice and tax law. Born in Quezon City, PH, Marjan Kris immigrated to and grew up in Los Angeles, CA. Growing up in a pre-dominantly working-class community, he came to the the intersections of race, class, and the environment and the disproportionate impacts that pollution and toxic exposure bore on low-income communities of color. 
He uses his lived experiences and passion for sustainability and equity in law school, where he is involved with the Filipinx Law Students Association, Environmental Law Society, and Lambda Law Students Association to address the legal challenges impacting our society's most vulnerable.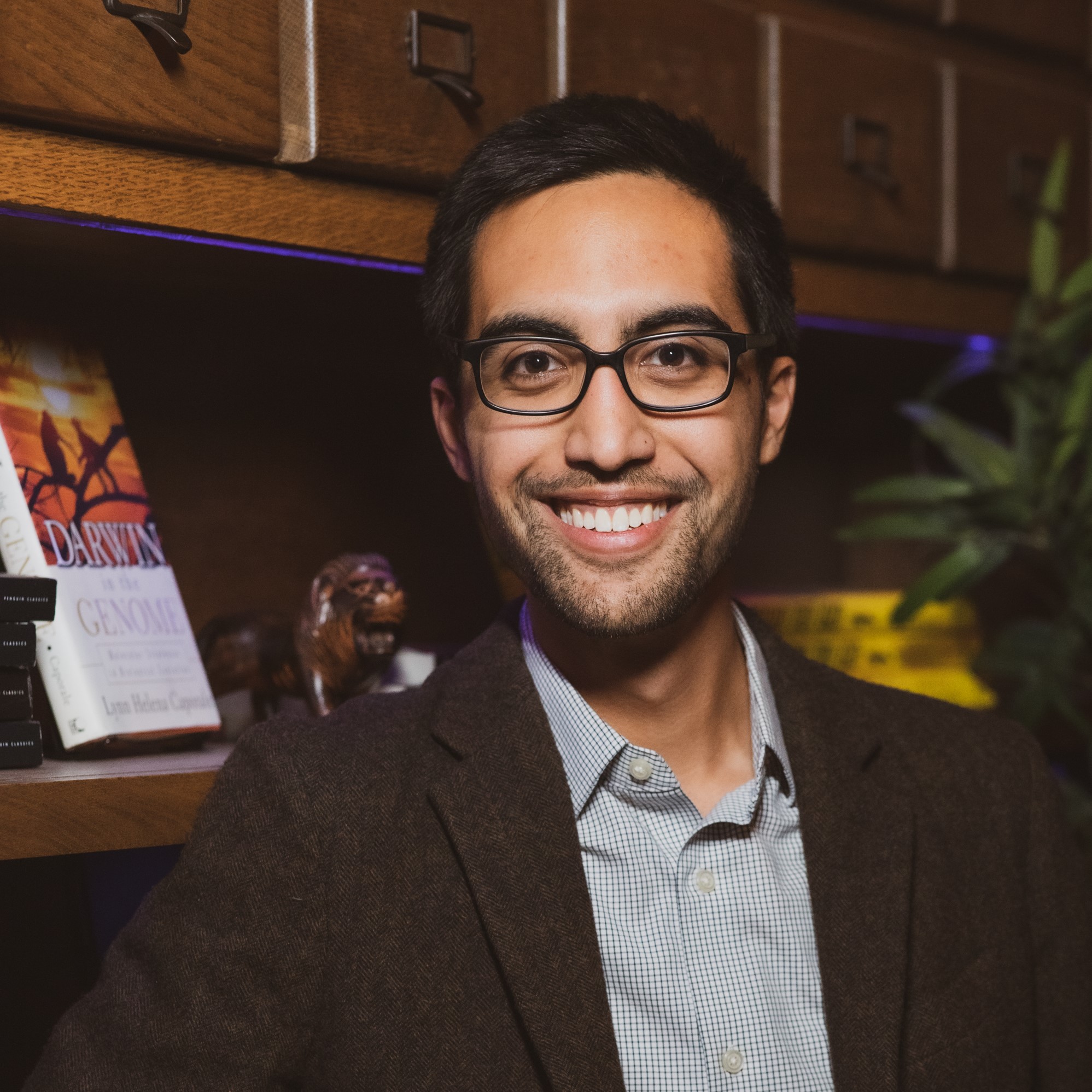 Michael Salgarolo
Michael Salgarolo is a PhD Candidate in History at New York University. His dissertation, "Manila Bayou," is a history of Filipino communities in Louisiana from the mid-nineteenth to the mid-twentieth centuries, focusing on themes of race, immigration, empire, and capitalism. By telling the history of a resilient community in an unexpected place, "Manila Bayou" connects traditionally disconnected fields of study: the history of Asian America and the history of the American South; the history of American empire and the history of southern Jim Crow, the history of the Atlantic World and the history of the Pacific Rim. His research has been supported by the NYU Asian/Pacific/American Institute, the Bentley Historical Library at the University of Michigan, and the New Orleans Center for the Gulf South at Tulane University. Michael has received multiple NYU Global Research Initiative Fellowships to visit archives in Washington, D.C. and Madrid, Spain. In AY 2020-2021, he will be a doctoral fellow at the NYU Center for the Humanities. As a historical commentator, he has appeared in videos for Buzzfeed News, Mental Floss and Inverse. He is also a co-founder of the Filipinx Powerpoint Party, an interdisciplinary virtual gathering of Filipinx scholars.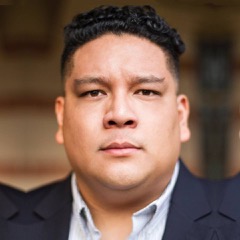 Reuben Deleon
Originally from Seattle, Washington, Reuben B. Deleon in a doctoral candidate in the Higher Education and Organizational Change program at the University of California Los Angeles. He has also received a Master's of Education in Educational Leadership and Policy Studies with a focus in Higher Education from the University of Washington. His master's thesis was on developing and implementing a college readiness, professional development, and behavior management curriculum for credit retrieval students in Southwest Seattle. Currently, his research utilizes student narratives and experiences to interrogate and critique prominent theories on racial/ethnic identity development, student development, and student involvement/engagement in post-secondary institutions. His forthcoming dissertation For More than Resumes: An Examination of Filipino College Student Involvement examines how Filipino students connect their experiences in student organizations the ways in which students conceptualize, engage with, and cope with feelings of over-involvement and burnout. Ancillary topics of interest include Filipino American and Asian American student-initiated retention education projects and performance. Recently, Reuben has written and presented papers on stand up comedy, qualitative methods, and how student culture nights serve as a means of teaching Ethnic Studies, healing from trauma, and fostering a sense of identity and belonging on campus.

When he is not doing academic work, speaking at college and community events, mentoring students, and searching for new music to play.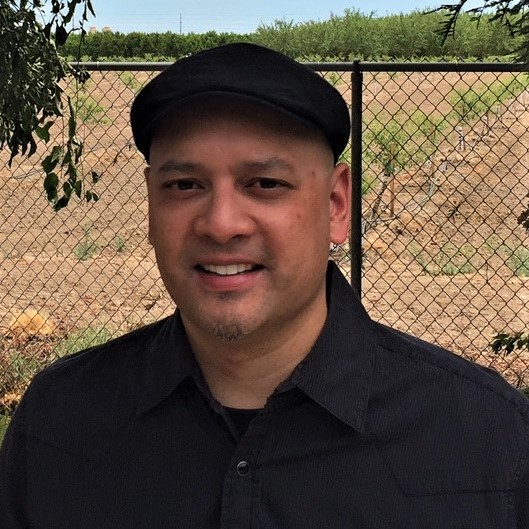 Russell P. Skelchy
Russell P. Skelchy is the ERC Research Fellow leading the "Sounds of Occupation" stream in the Cultures of Occupation in Twentieth Century Asia (COTCA) project at the University of Nottingham (UK). He received the PhD in Ethnomusicology and MA in Southeast Asian Studies at the University of California, Riverside. His research interests include decolonization, colonialism, multiracial studies, popular music subcultures, sound studies and gender. His recent publications have appeared in the Ethnomusicology, Journal of Popular Music Studies, Southeast Asia Research, Metal Music Studies, Asian Music and he has contributed a chapter to the volume, Vamping the Stage: Female Voices of Asian Modernities (University of Hawai'i Press, 2017).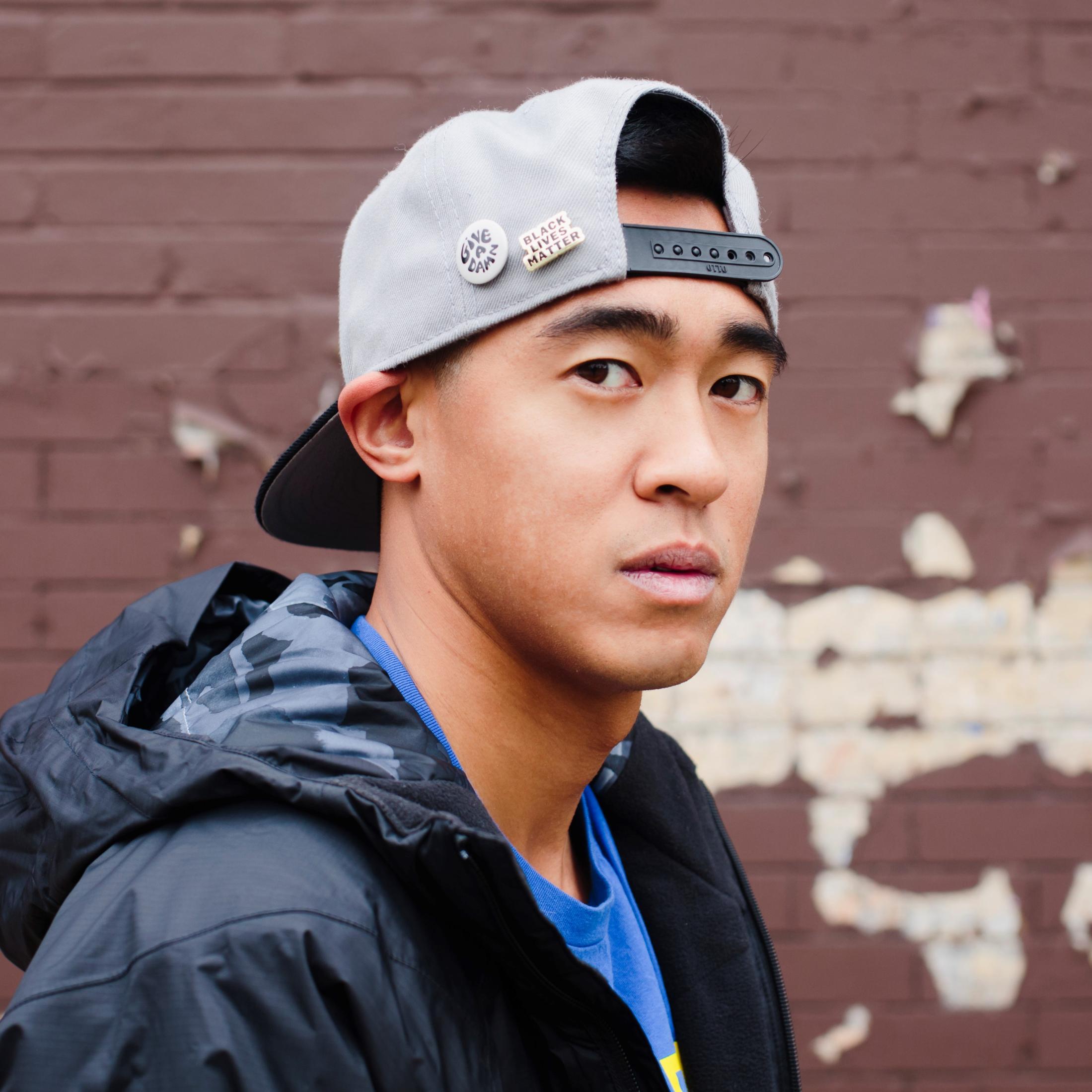 TJ Simba-Medel
TJ Simba-Medel holds a BA in Theater Arts from the University of Arkansas in Little Rock. He acts as a Creative Consultant to the Filipino Young Leaders Program (FYLPRO), the National Federation of Filipino American Associations (NaFFAA), the Philippine Embassy in Washington D.C, and the Philippine American Foundation for Charities (PAFC). He serves as the youngest Board Member for the Arkansas Philippine Association and as a Mental Health and Wellness Coach for the Substance Abuse and Mental Health Services Administration (SAMHSA). His most recent endeavor was collaborating with the TaxWhiz Mon Abrea and the Asian Consulting Group for the release of the TaxWhiz App. follow him @tjspokenword www.arfreedomfund.com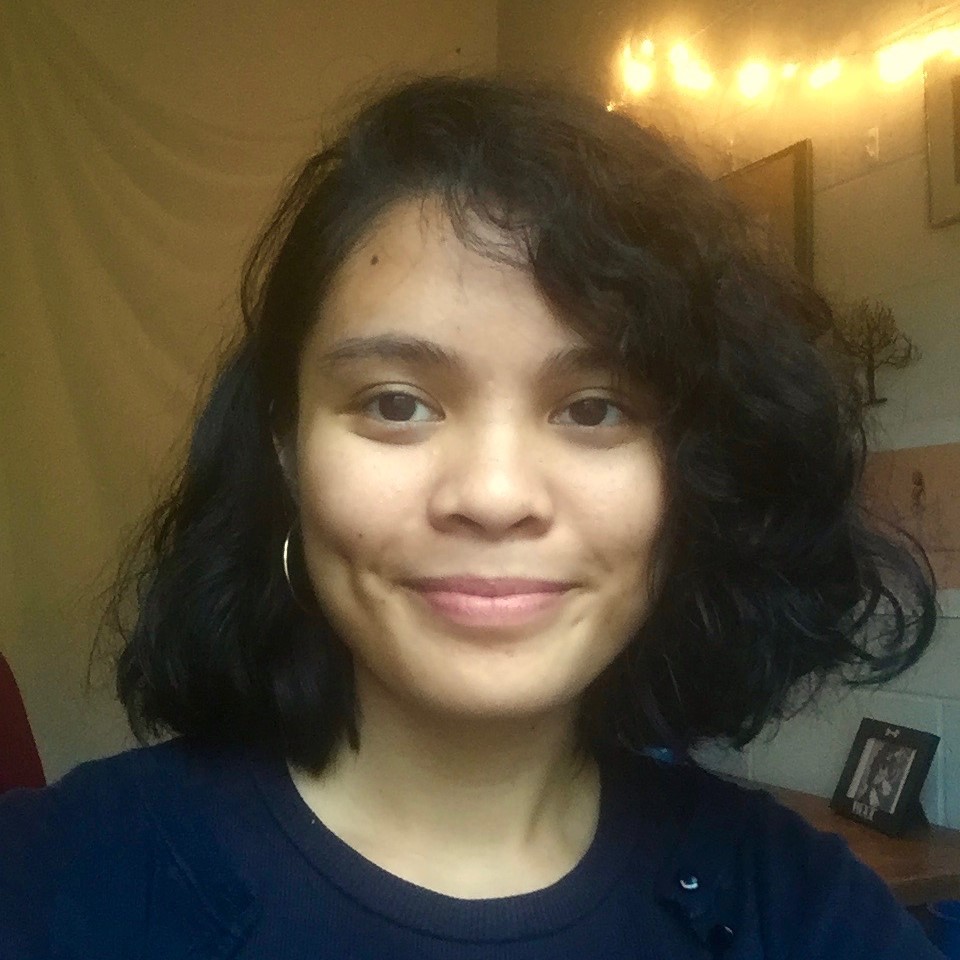 Trisha Federis Remetir
Trisha Federis Remetir (she/her/hers) is a writer and zinemaker living in Durham, NC. She teaches rhetoric and contemporary literature as a PhD Candidate at UNC Chapel Hill. Her dissertation research considers literary and visual tropes of fish and fishing as critical responses to the capitalist industrialization of marine territories, Pacific militarizations, and the national development of aquaculture in the Philippines.
In spring 2020, Trisha was awarded a Dissertation Completion Fellowship by the Initiative for Minority Excellence at UNC Chapel Hill for her accepted dissertation proposal on human-fish relations in Filipinx cultural production, 1970s to the present.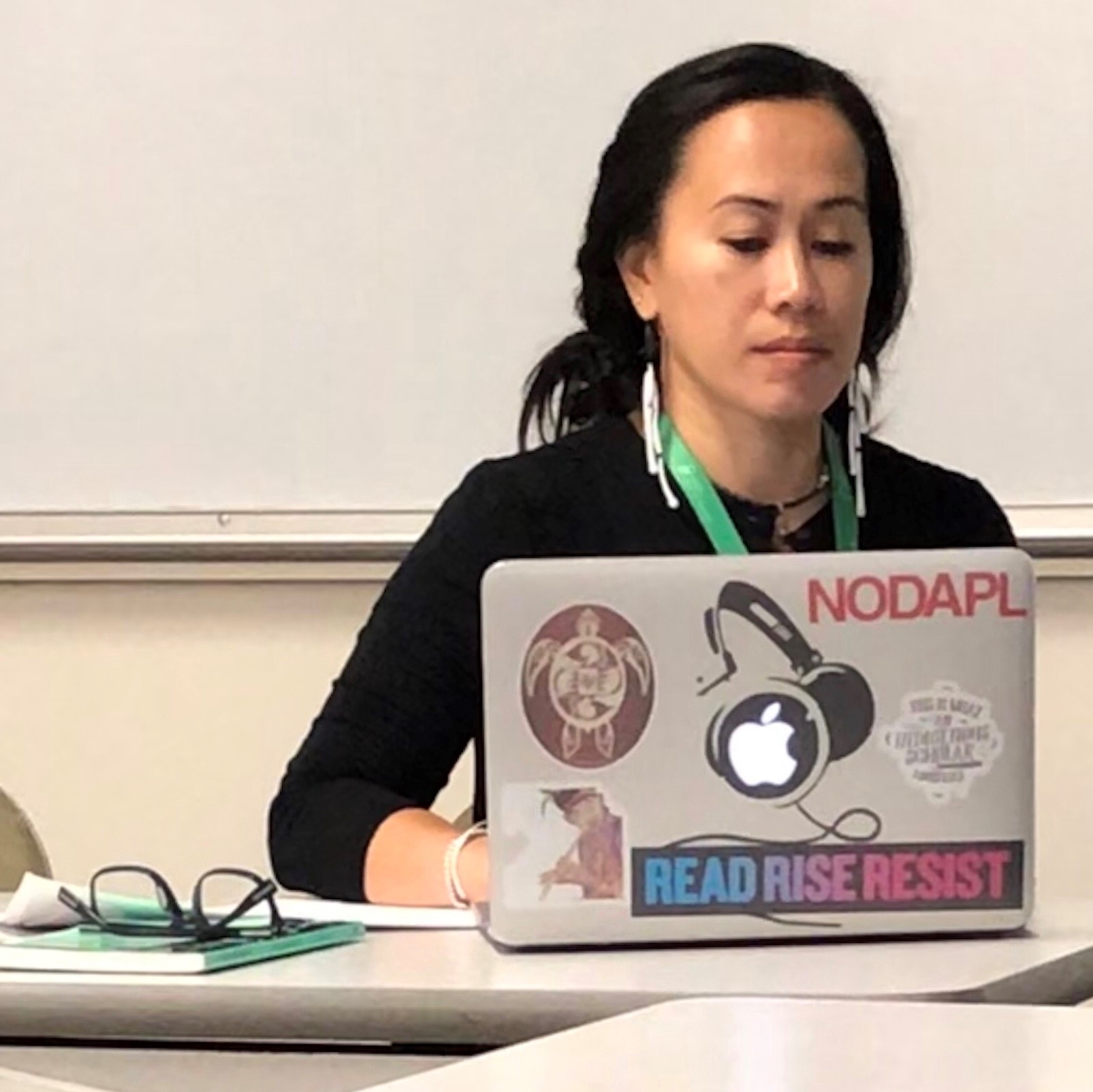 Wendah P. Alvarez
Wendah P. Alvarez is a Tinguian, Ilokana, and Filipino fourth year PhD student in Native American Studies (NAS) with a Designated Emphasis in Writing, Rhetoric and Composition. She earned her M.A. in NAS in 2018 as well as her B.A. in English in 2015 from the University of California, Davis. Alvarez is also a Licensed Vocational Nurse who has been practicing since 1998.
Her research is primarily focused on privileging the Indigenous Narrative Paradigm to shift mainstream understanding of Indigenous literary practices while theorizing on methodologies created by, with and for Native American writers. Through her engagement with NAS she is looking at the ways in which settler colonialism continues to impact Filipino diaspora. In doing so, Alvarez hopes to engage with colonial mentality to address the ongoing subjectivity of Filipinos within the U.S. 
Her interest also includes Social Justice in Poetry, Poetics, Indigenous Women's Rights, and Indigenous Activism.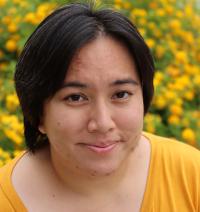 Pau Abustan
Dr. Pau Abustan, Ph.D. (they/siya) is an Assistant Professor of Women's, Gender, and Sexuality Studies at Cal State Los Angeles. Their research centers queer, critical race feminist, and disability justice worldmaking in youth centered learning, animated storytelling, and activisms. They co-facilitated intersectional coalitional activisms in Southern California (Tongva/Chumash lands) and co-founded a youth learning program and a 2STQBIPOC led organization in Eastern Washington (Niimiipuu lands). Dr. Abustan is working on their first book reflecting upon their experiences as a queer Pilipinx cripnographer who witnessed youth and youth educator led disability justice worldmaking at an elementary school. They are an alumni of UC Santa Barbara, CSU Northridge, and Washington State University. They taught at Western Washington University, Highline College, University of Washington, and Washington State University. Their recent journal articles are featured in Cultural Studies Lateral and Research in Arts and Education. They are a faculty affiliate for UC Davis Bulosan Center for Filipinx Studies and a leader of the Critical Filipinx Studies Collective. They were awarded the Mentoring Hall of Fame with the National Disability Mentoring Coalition. Their website is: https://www.paulinaabustan.com/.