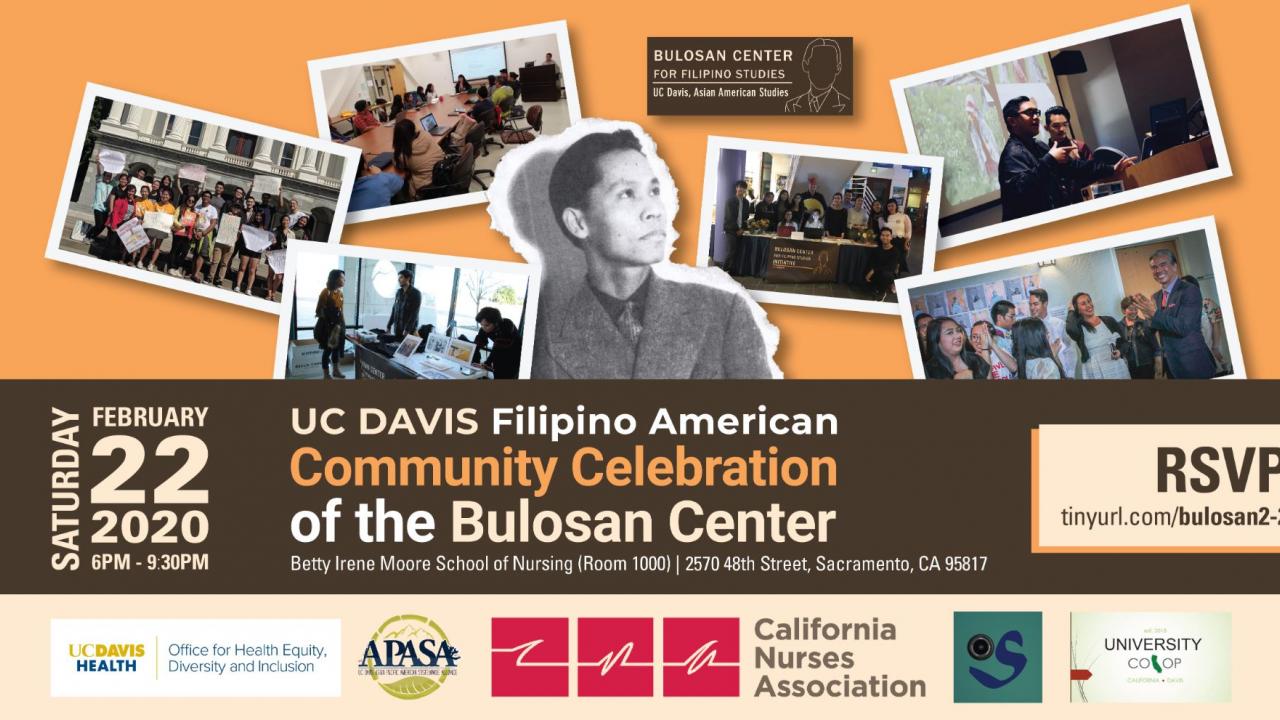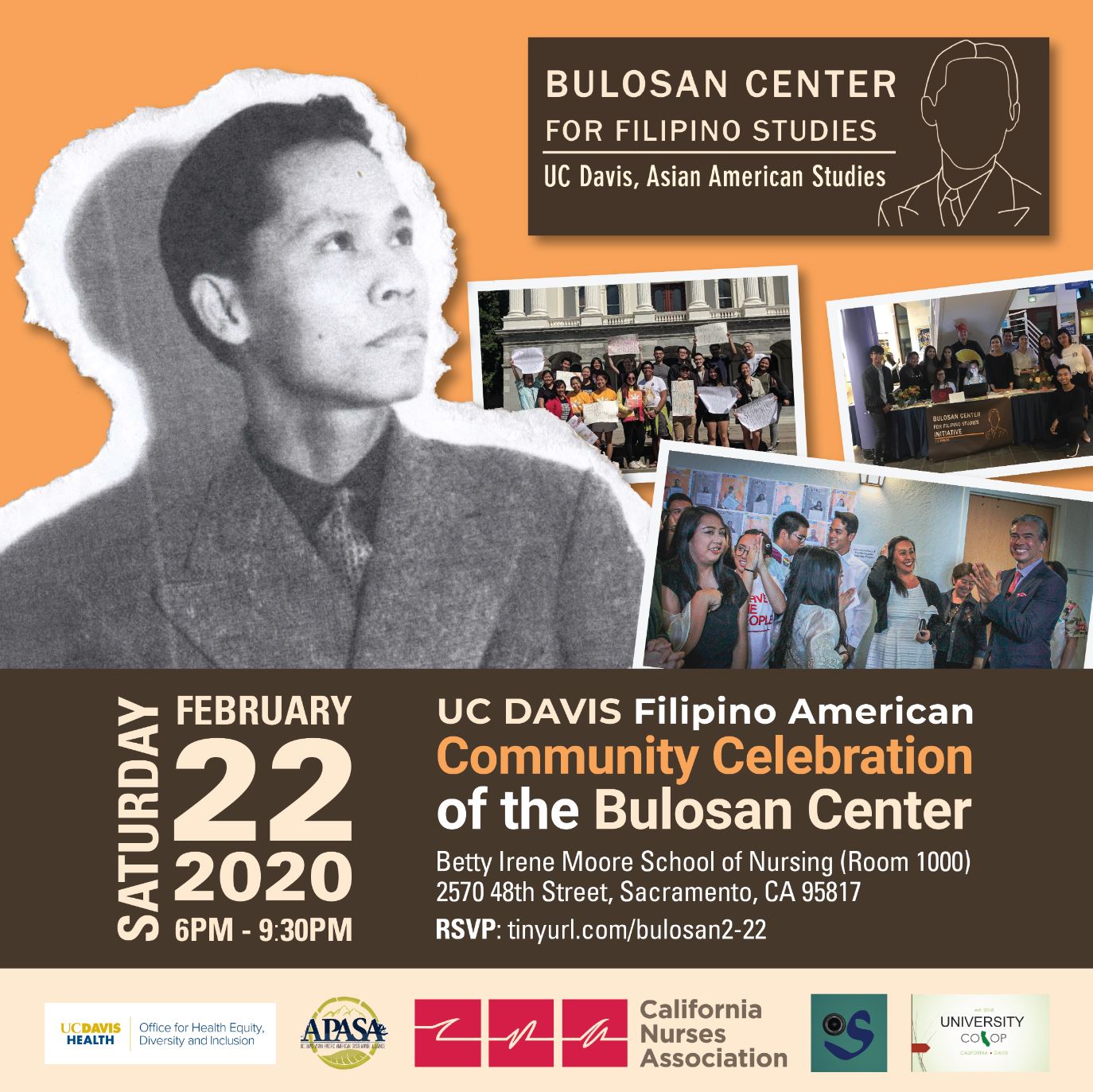 Dear UC Davis Filipino American community and friends:

The Bulosan Center for Filipinx Studies would like to cordially invite all UC Davis faculty, students and staff--particularly Filipino Americans and our friends--to join us on Saturday February 22nd from 6:00pm-9:30pm at the Betty Irene Moore School of Nursing (Room 1000), UC Davis to celebrate the establishment of our Center. 
The Bulosan Center, launched in the fall of 2018 through monetary and in-kind donations from the community, is the very first center focused on research, education and community engagement for and about the Filipino American and Filipino diasporic community based at a major university in the entire country. Less than one year after it was established, we received a $1M allocation from the state of California. 
In addition to celebrating our accomplishments as a Center, this event is an opportunity for the greater UC Davis Filipino American community (and friends) to deepen our connections with one another towards greater cooperation and collaboration. True to our roots, we will be celebrating in a uniquely Filipino way with food, performances, dancing and singing! Dress code is business casual or Filipiniana.
The event and food is free, though if you feel compelled to make a donation, you can do so online here. 
Thank you for your continued support and we look forward to celebrating with you all! 
Best,
Bulosan Center for Filipino Studies